The Pacemakers announce their 2009 Show: "Queen Phenomenon"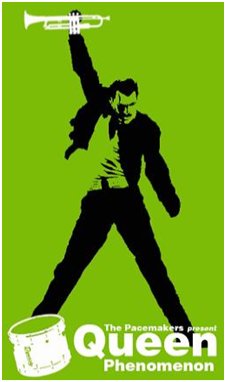 In 1970 an English rock band was formed that would go on to dominate the worlds pop 'Charts'.

Brian May, Roger Taylor, John Deacon and the legend that is Freddie Mercury completes this world famous line up. Known for their musical diversity, multi-layered arrangements, vocal harmonies and all out energy Queen became one of the greatest bands of all time.

In 2009 The Pacemakers will bring this Band to the Drum Corps field. The Corps have enjoyed putting this Show together and will take you through the different era's of Queen's musical history.

Music Titles include: A Queen Fanfare, Breakthru, Bohemian Rhapsody, Who Wants to Live Forever and Don't Stop Me Now. We hope you will enjoy a performance that will be The Pacemakers tribute to the "Queen Phenomenon".