Kidsgrove Scouts Announce 2009 Program
The Kidsgrove Scouts are proud to announce their 2009 summer production

"The Heart"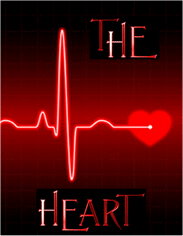 The Scouts will portray the anatomy and physiology of the heart throughout the show while also depicting how the heart represents psychological and emotional traits.

Part 1 – Pure Heart
Part 2 – Feel the Pulse
Part 3 – Isolated Murmur
Part 4 – Flatline
Part 5 – Alive

Selections of music will be taken from the composers, Craig Armstrong, John Powell, Thomas Newman and Ilan Eshkeri.

The whole of the organisation is very pleased to once again bring an exciting, entertaining production to the drum corps audience. The production will be performed throughout the UK and Europe from June to September.